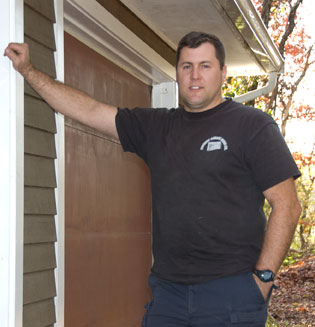 My name is Doug Wood and I am the owner of Sudbury Garage Door, a business started by my father Bob Wood back in 1990. My Dad retired in 2002, but the business he began retains many of his traditional values. Hard work, reliability, and attention to detail, was how he approached his work. He has passed this on to me and I bring the same values to every service call and installation.
Taking care of homeowners is our specialty. I personally perform all the installations and service calls. I pride myself on reliability and am always available for any questions or maintenance after the installation. Working primarily in the Sudbury, Lincoln, Wayland and Weston area I have come to know many people throughout these communities. As a result, word of mouth has been my best form of advertising.
Whether you are a homeowner or contractor you can be certain that Sudbury Garage Door will service and install the highest quality door in a courteous and timely manner, at a competitive price.